Remembrance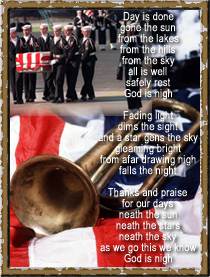 The honor guard stand straight and tall, the flag waves in the breeze
Soldiers, Sailors, Airmen, welcome you from the mountains cross the sea
The Chariot rolls to a stop, the engines cease their roar
The honor ramp starts slowly down, then stops, upon the corridor
Our nations colors cover you, as you're brought down side by side
Across the deck the march is smooth, in perfect step and stride
A single voice is all that's heard, no "Taps" or rifle sound
Repatriation needs no words, the silence is profound
Just God and all his angels know if your mortal threads are there
Your memory "Not Forgotten", etched upon this brothers stare
As I lay my hand upon your flag draped vessel, I feel your spirits soar
Sky bound in the wind, you fly, released at last from countless days of war
Again you smell the sweetness, of your homeland, proud and vast
Your cradled in your loved ones hearts, vivid memories of the past
The journey's been a long one; you've served your country well
We've set aside a special place for you, far from the place you fell
You'll rest among our heroes, who paid the highest price
Honored there, on hallowed ground, God bless your sacrifice.
By Bob Reynolds on the occasion of Repatriation of Gale Robert Siow
and the crew of VO-67 Crew 2 on July 10, 2001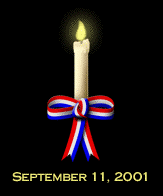 The great Father above is a Shepherd Chief. I am His and with Him I want not.
He throws out to me a rope, and the name of the rope is Love and He draws me
to where the grass is green and the water not dangerous, and I eat and lie
down and am satisfied.

Sometimes my heart is very weak and falls down but He lifts me up again and
draws me into a good road. His name is Wonderful. Sometimes, it may be very
soon, it may be long, long time. He will draw me into a valley. It is dark
there but I will draw back not. I'll be not afraid, for it is in between
those mountains that the Shepherd Chief will meet me and the hunger that I
have in my heart all through this life will be satisfied.

Sometimes He makes the love rope into a whip but afterwards He gives me a
staff to lean upon. He spreads a table before me with all kinds of food. He
puts his hand upon my head and all the "tired" is gone. My cup He fills till
it runs over. What I tell is true. I lie not. These roads that are "away
ahead" will stay with me through this life, and after; and afterwards I will
go to live in the Big Teepee and sit down with the Shepherd Chief forever.

Please pray for our leaders and those who have died and those who have been
injured and the families of the dead.



Civil War Medal of Honor Recipients
Seminole-Negro Indian Scouts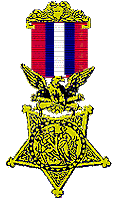 Pvt. Adam Paine, September 20, 1874
Pvt. Pompey Factor, April 25, 1875
Pvt. Isaac Payne, April 25, 1875
(Trumpeter)
Sgt. John Ward, April 25, 1875
__oOo__

World War II
Order of the Purple Heart Recipient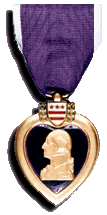 Chief of the Seminole Nation
MSgt. Edwin Tanyan

Korean Conflict
Bronze Star Recipient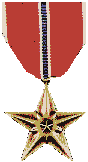 Chief of the Seminole Nation
MSgt. Edwin Tanyan

Indian Police Academy/Federal Law Enforcement Training
The Indian Law Enforcement Officers Memorial
Thomas Cloud
31-March-1885
Seminole Agency

Seminole Light Horse Police
Billy Cully

World War II
The Order of the Purple Heart was awarded to the following Seminoles:
J. D. Walker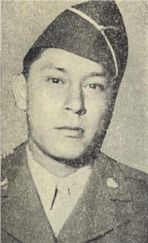 Miller Yahola
Johnson Davis
Amos Davis

"Since WWI, Native Americans have served in the United States Armed Forces. During the Viet Nam War, close to 90% of the 86,000 Native Americans who enlisted volunteered, giving Native Americans the highest record of service per capita of any ethnic group. Over half served in combat." Tom Holm
Two...are still there
Elliot Crook
SP5 U.S. Army CO A 101 AVN BN 101 ABN DIV
12 JUN 48 17 May 72 Phoenix, AZ 1W L26
South Vietnam-Thua Thien Province
Dennis Wayne Hammond
SSGT U.S. Marines CAP 101 CACE CAG 2 111 MAF
26 APR 46 08 FEB 68 Detroit, MI 38E L29
South Vietnam-Quang Nam Province

Gale Roberts Siow
ATN3 U.S. Navy
8 DEC 40 11 JAN 68 Huntington Park, CA 34E L31
Laos-LZ Province
Gale Roberts Siow is listed as Missing In Action
Update-July 10, 2001
Repatriation of VO-67 Crew-2
KIA 11 JAN 1968
Hickman Air Force Base, Hawaii
"For those who fought for it, freedom has a flavor the protected will never know"

LCpl E3 U.S. Marines
17-May-45 10-Mar-68 Atoka, OK 44E L6
South Vietnam-Quang Nam Province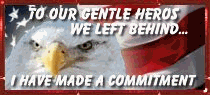 "This Award is issued to this site by the Advisory Board of the POW/MIA
Freedom Fighters Organization, for it's early and steadfast commitment to
our missing Warriors "
©2001-Present Linda Simpson

02 August 2015