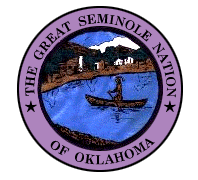 Creek Seminole College
Boley, OK
Leftwich presided over Creek-Seminole College in Boley, which he established around 1906.
In 1914, after the college building burned down, he moved the school to Clearview and reopened it in 1916 as Creek-Seminole Agricultural College.
In a 1917 letter to Oklahoma Gov. Robert L. Williams, Leftwich claimed to have modeled the college on the Tuskegee plan and noted that the campus had
five concrete-block buildings on ninety-two acres of land. He also claimed an enrollment of 225 students and a faculty of ten teachers.

By 1919 Leftwich had sold the Clearview campus to the Baptist Church and opened Bookertee Agricultural and Mechanical College in Bookertee, Okfuskee County.

In 1923 Sam White, an instructor at Bookertee, shot and killed Leftwich, probably over a money dispute.
Around 1920 the Baptists relocated Creek-Seminole Agricultural College from Clearview to Okmulgee
and renamed it Southwest Creek and Seminole Baptist College.

©2001-Present
Linda Simpson

08/02/2015